Two days ago hubby brought a package for me from the post office. My second cheer up from my wonderful Winter Cheer SP, k2togbabe. There were soo many nice things in there. Chocolate coins in a very nice piggy bank chest, Doctor Burts products, sticky things to put under socks, weird bubble gum, lots of tea and two skeins of Lorna's Laces Sheperd Sock in the Wisteria colourway. Also, in the card, she writes that she is going to make and send me a needle case as soon as her sewing machine starts working again. Isn't that awesome? This was my very first SP round and I've had so much fun, both putting together packages for my downstream SP Natasha and being on the receiving end of awesome, kind and generous k2togbabe. As you can see from the pictures, we really really like the Lornas...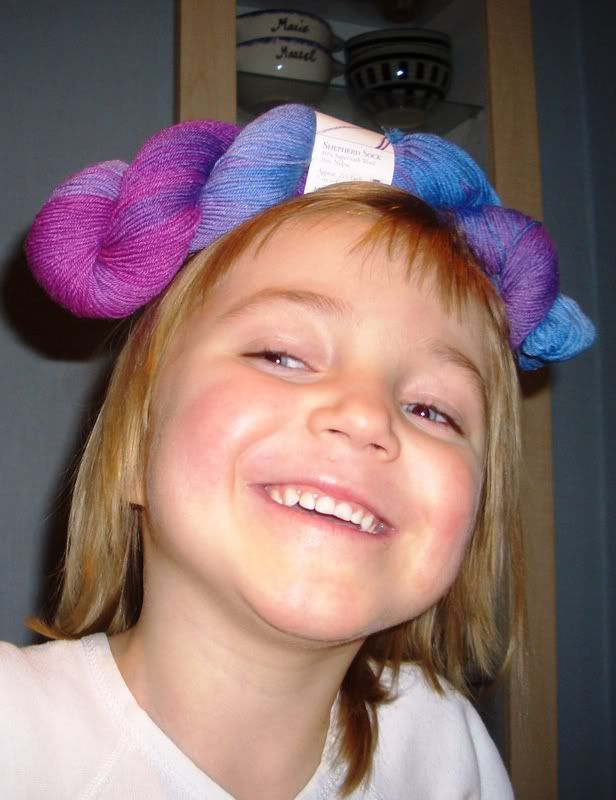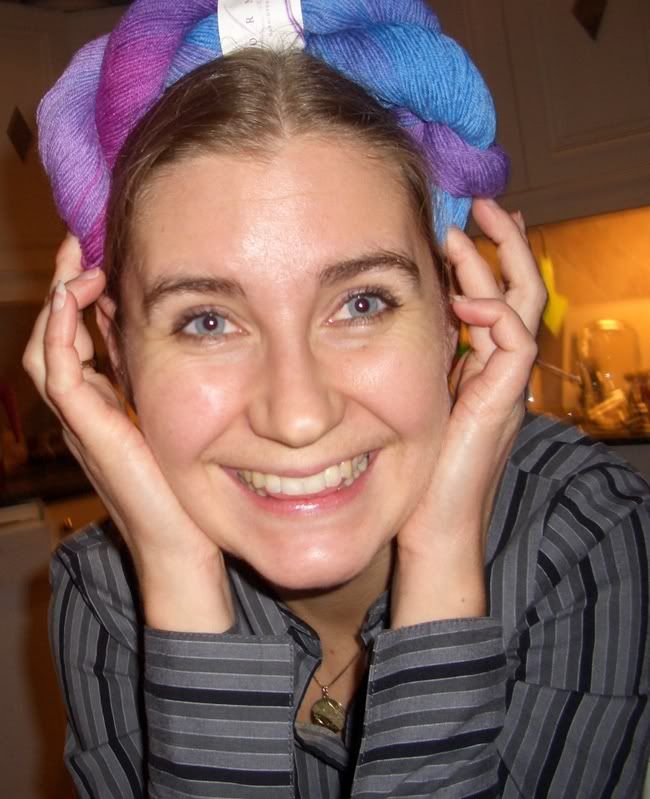 There is no doubt I'll join up for more SP rounds in the future!
And someone really, really wanted to get their hands on that bubble gum and those coins...